It is relatively easy to correct mild sight issues without visiting an optician by simply purchasing a pair of Over-The-Counter (OTC) reading glasses from a drug store. However, aging often affects hearing too, and there is currently no OTC solution available, meaning that even mild conditions can only be addressed with a visit to an audiologist.
Things are now changing, and the US Food and Drug Administration (FDA) is in the process of defining what constitutes an appropriate approach to OTC hearing aids. This is being welcomed by the significant number of people who want an easy and convenient solution to mild hearing loss. In fact, around 10% of the population currently use some form of hearing aid, while millions of others tolerate some degree of hearing loss without seeking treatment.
While the design and manufacture of hearing aids has, until now, been a highly specialized area, it is expected that the move to OTC will bring many new companies into the market, and many of these will face a steep learning curve with regard to the technology, especially getting to grips with the complexities of Digital Signal Processing (DSP) in low power, battery operated applications. With wireless connectivity quickly becoming a universal feature in hearing aids, this new area presents design challenges for even established hearing aid manufacturers.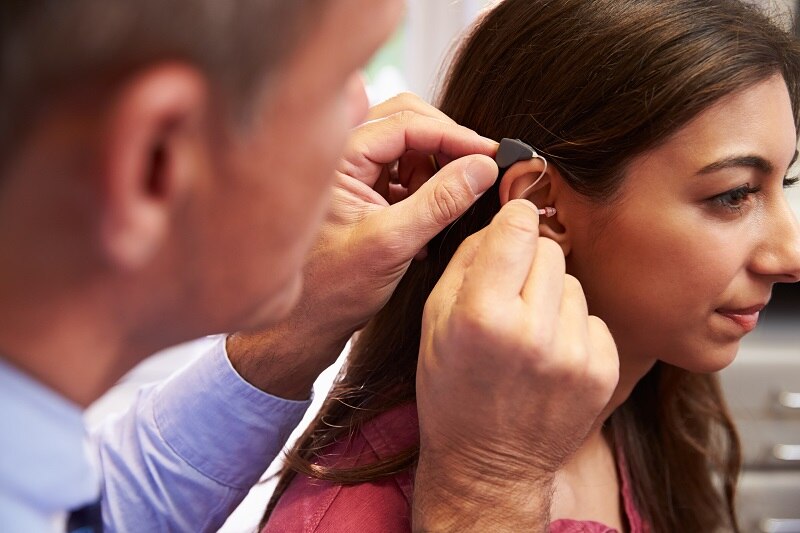 ON Semiconductor recently announced the availability of the Ezairo® Preconfigured Suite (Pre Suite) based on the Ezairo 7100 DSP. Complete with development software, firmware bundles, and a Software Development Kit (SDK) for manufacturers to create fitting software; the Ezairo Pre Suite provides a comprehensive, turnkey solution to easily develop hearing aids.
The wireless-enabled Ezairo 7150 SL is the first hybrid module to be supported by the Ezairo Pre Suite, with a firmware bundle ideal for developing mid-range, wireless-enabled hearing aids. The firmware bundle enables advanced wireless functionality, including user control via smartphones and audio streaming through an ancillary device. It also features 8 channels of Wide Dynamic Range Compression (WDRC), adaptive noise reduction, as well as directional microphones and acoustic feedback cancellation.
To help manufacturers tailor the Ezairo-based firmware bundles to their specific needs, ON Semiconductor provides a Windows®-based software package which acts as a complete end-to-end user interface for developing next-generation hearing aids. The sophisticated software package includes features such as transducer modeling and calibration, parameter control, and live diagnostic tools that help fine-tune performance and optimize audio quality. Also included is a cross-platform Software Development Kit (SDK) for developing fitting software supporting mobile platforms including iOS® and Android®.
To learn more about the Ezairo Pre Suite, visit the Ezairo 7150 SL or medical audio devices webpage.