NCP3011: Synchronous PWM Controller
Description:
The NCP3011 is a Synchronous Buck Controller desig...
The NCP3011 is a Synchronous Buck Controller designed to operate from a wide input range and is capable of producing an output voltage as low as 0.8 V. The NCP3011 provides a 1.0 A gate driver and an internally set 400 kHz oscillator. The NCP3011 has an externally compensated transconductance error amplifier with an internally fixed soft-start. The NCP3011 incorporates output voltage monitoring with a PowerGood pin to indicate that the system is in regulation. The dual function SYNC pin synchronizes the device to a higher frequency (Slave Mode) or outputs a 180 out-of-phase clock signal to drive another NCP3011 (Master Mode). Protection features include lossless current limit and short circuit protection, output overvoltage and undervoltage protection, and input undervoltage lockout. The NCP3011 is available in a 14-pin TSSOP package.
Features
Input voltage range from 4.7 V to 28 V - Ability to run for various input voltages
400 kHz operation - High efficiency and small size
0.8 V +/-1% Reference Voltage - Accurate system regulation
Buffered external +1.25 V reference - Additional 1 mA output
Current limit and short circuit Protection - System level protection
PowerGood output pin - Power sequencing capability
Enable/Disable pin - Power sequencing capability
Input and output voltage protection - Enhanced system level protection
External synchronization - Ability to sync to a higher frequency or 180° out-of-phase
AEC-Q100 and PPAP compliant (NCV3011) - Ideal for Automotive applications
Applications
Power module
ASIC / DSP power supply
End Products
Set Top Box
Server / Basestation
Technical Documentation & Design Resources
Availability and Samples
NCP3011DTBR2G
Status:&nbspActive
Compliance:&nbspPb-free Halide free
Description:&nbspSynchronous PWM Controller
Package&nbspType:&nbspTSSOP-14
Package&nbspCase Outline:&nbsp948G-01
MSL:&nbsp3
Container&nbspType:&nbspREEL
Container&nbspQty:&nbsp2500
Inventory
Market Leadtime (weeks):2 to 4
Arrow:0
Digikey:>1K
ON Semiconductor:95,000
PandS:<1K
NCV3011DTBR2G
Status:&nbspActive
Compliance:&nbspAEC Qualified PPAP Capable Pb-free Halide free
Description:&nbspSynchronous PWM Controller, (Auto)
Package&nbspType:&nbspTSSOP-14
Package&nbspCase Outline:&nbsp948G-01
MSL:&nbsp3
Container&nbspType:&nbspREEL
Container&nbspQty:&nbsp2500
Inventory
Market Leadtime (weeks):4 to 8
Arrow:0
Newark:>1K
Applications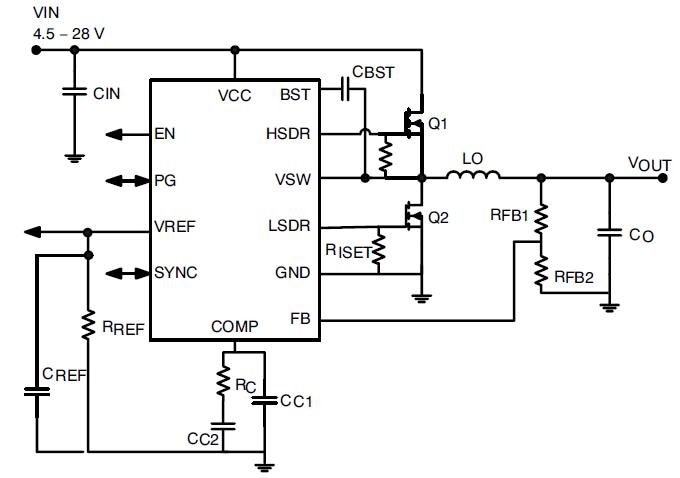 Specifications
Topology: Step-Down&nbsp
Phases: 1&nbsp
Control Mode: Voltage Mode&nbsp
VCC Min (V): 6&nbsp 4.75&nbsp 4.7&nbsp 7&nbsp 7.6&nbsp
VCC Max (V): 13.2&nbsp 14&nbsp 16&nbsp 12.6&nbsp 27&nbsp 14.5&nbsp 28&nbsp 20&nbsp
fSW Typ (kHz): 400&nbsp
Package Type: TSSOP-14&nbsp