NCP5623D: LED Driver, Triple Output, RGB, I2C Controlled
Description:
The NCP5623 mixed analog circuit is a triple outpu...
The NCP5623 mixed analog circuit is a triple output LED driver dedicated to the RGB illumination or backlight LCD display. The IC is housed in industrial standard TSSOP-14 package suitable for consumer electronic applications.
Features
2.7 to 5.5V Input voltage range - Operates over the full portable battery voltage range
RGB function fully supported - Handle the standard RGB illumination
Programmable Integrated Gradual Dimming - Save MCU software and pin
90 mA Output Current Capability - capable to drive large display. On top of that, a direct connection to +vbat is possible, increasing the LED current up to 100 mA if necessary
Provides three independent LED drives - The triple built-in PWM make easy the independent dimming of each LED
Support full I2C protocol - With a legal I2C address, the NCP5623 is safe from a data collision stand point when sharing a common I2C bus.
This is a Pb-Free Device - Protect the environment
32-Steps Constant Current per channel, 32k colors combination - Smooth color changes to humand eyes
Applications
Multicolor Illuminations
LCD Backlight
RGB Indicator
RGB Fun Lighting
End Products
Cellular phone
MP3, PMP, DSC and other portable consumer design
Technical Documentation & Design Resources
Availability and Samples
NCP5623DTBR2G
Status:&nbspActive
Compliance:&nbspPb-free Halide free
Description:&nbspLED Driver, Triple Output, RGB, I2C Controlled
Package&nbspType:&nbspTSSOP-14
Package&nbspCase Outline:&nbsp948G-01
MSL:&nbsp1
Container&nbspType:&nbspREEL
Container&nbspQty:&nbsp2500
Inventory
Market Leadtime (weeks):8 to 12
Arrow:0
Digikey:>10K
Newark:>1K
PandS:>1K
Packages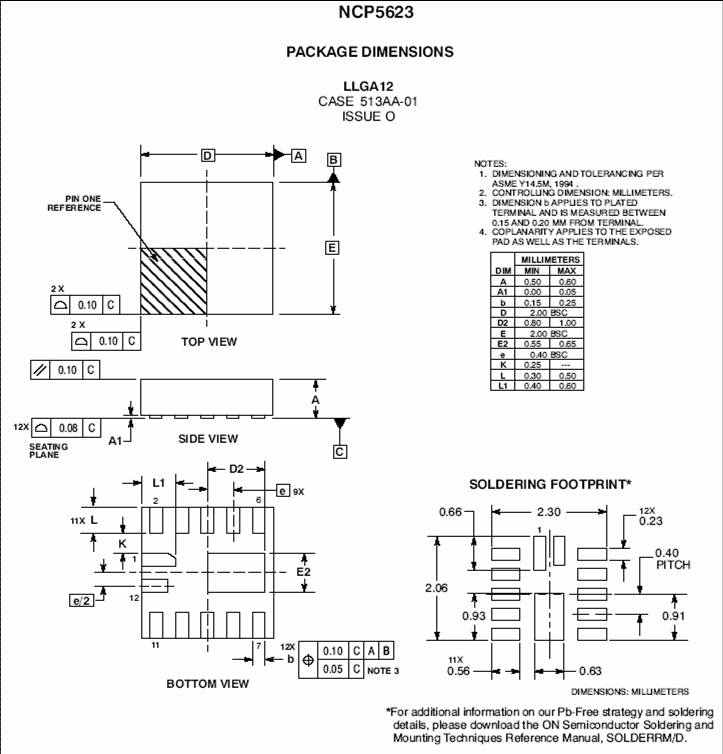 Specifications
VI Max (V): 5.5&nbsp
IO Max (mA): 120&nbsp
LEDs in Series, Max #: 1&nbsp
LEDs in Parallel, Max #: 3&nbsp
Package Type: TSSOP-14&nbsp