NCV8774: 350 mA Low IQ LDO Linear Voltage Regulator
Description:
The NCV8774 is a 350 mA LDO regulator. Its robustn...
The NCV8774 is a 350 mA LDO regulator. Its robustness allows NCV8774 to be used in severe automotive environments. Ultra low quiescent current as low as 18 µA typical makes it suitable for applications permanently connected to battery requiring ultra low quiescent current with or without load. This feature is especially critical when modules remain in active mode when ignition is off. The NCV8774 contains protection functions as current limit, thermal shutdown and reverse output current protection.
Features
Fixed Output Voltage of 5 V and 3.3 V - Perfect for powering microprocessors.
2 % Output Voltage up to Vin = 40 V - Maintains regulated voltage through load dump.
Output Current up to 350 mA - Our vast portfolio of automotive regulators allows you to select the one which fits your application.
NCV Prefix for Automotive - Meets automotive Site and change control & AEC-Q100 Qualification requirements.
Low Dropout Voltage - Maintains output voltage regulation at low input voltages (especially during automotive cranking).
Ultra Low Quiescent Current of 18 µA Typical - Meets the latest automotive module requirement of less than 100 µA.
Thermal Shutdown - Protects the device from permanent damage at high temperatures.
Short Circuit - Protects the device from creating metal opens on-chip due to excessive current.
Very Wide Range of Cout and ESR Values for Stability - Ensures stability for any type of Output capacitor.
Body Control Module
Instrument and Clusters
Occupant Protection and Comfort
Powertrain
End Products
Automotive
Technical Documentation & Design Resources
Availability and Samples
NCV8774DT33RKG
Status:&nbspActive
Compliance:&nbspAEC Qualified PPAP Capable Pb-free Halide free
Description:&nbsp350 mA Low IQ LDO Linear Voltage Regulator, 3.3V
Package&nbspType:&nbspDPAK-3
Package&nbspCase Outline:&nbsp369C
MSL:&nbsp1
Container&nbspType:&nbspREEL
Container&nbspQty:&nbsp2500
Inventory
Market Leadtime (weeks):8 to 12
Arrow:0
Digikey:>1K
Newark:>1K
NCV8774DT50RKG
Status:&nbspActive
Compliance:&nbspAEC Qualified PPAP Capable Pb-free Halide free
Description:&nbsp350 mA Low IQ LDO Linear Voltage Regulator, 5.0 V
Package&nbspType:&nbspDPAK-3
Package&nbspCase Outline:&nbsp369C
MSL:&nbsp1
Container&nbspType:&nbspREEL
Container&nbspQty:&nbsp2500
Inventory
Market Leadtime (weeks):8 to 12
Arrow:0
Digikey:>1K
Packages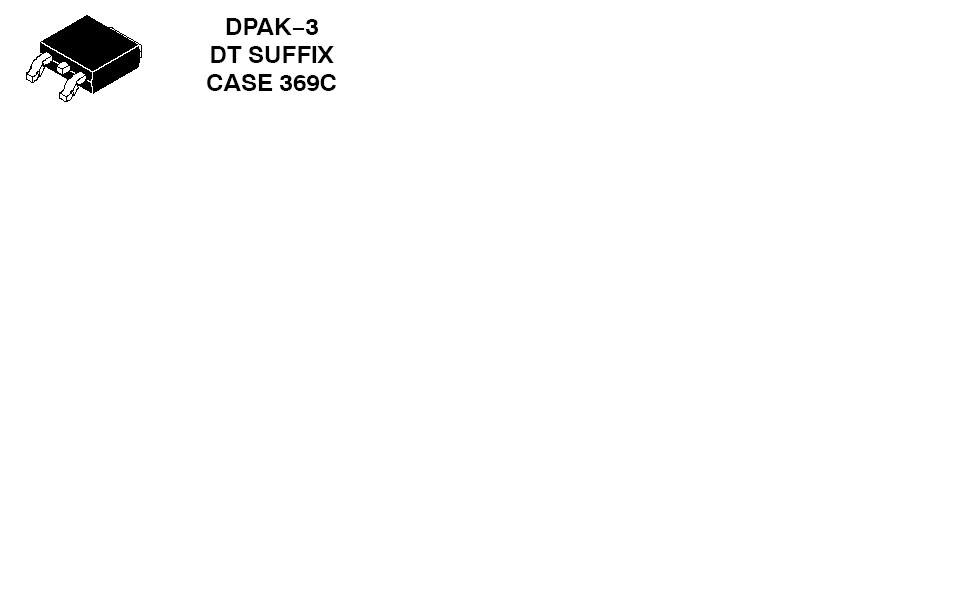 Applications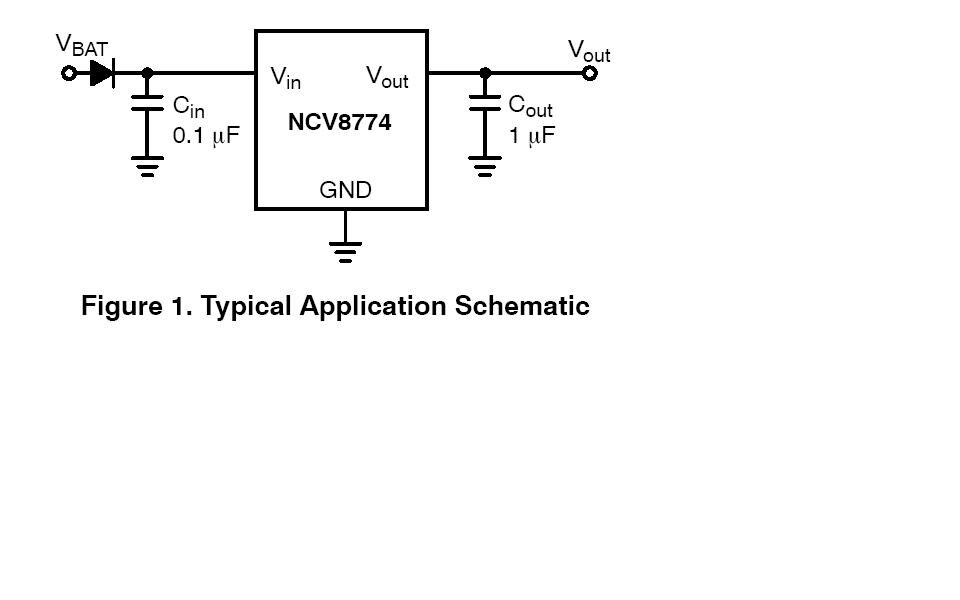 Specifications
Output: Single&nbsp
Polarity: Positive&nbsp
VO (V): 3.3&nbsp 5&nbsp
IO Typ (A): 0.35&nbsp
VI Min (V): 4.5&nbsp
VI Max (V): 45&nbsp
VDO Typ (V): 0.44&nbsp
Iq Typ (mA): 0.018&nbsp
PSRR (dB): 54&nbsp
Noise (µVrms): -&nbsp
Enable: No&nbsp
PowerGood: No&nbsp
Package Type: DPAK-3&nbsp